Mamiko Yoshida
at the
Alexander Family's home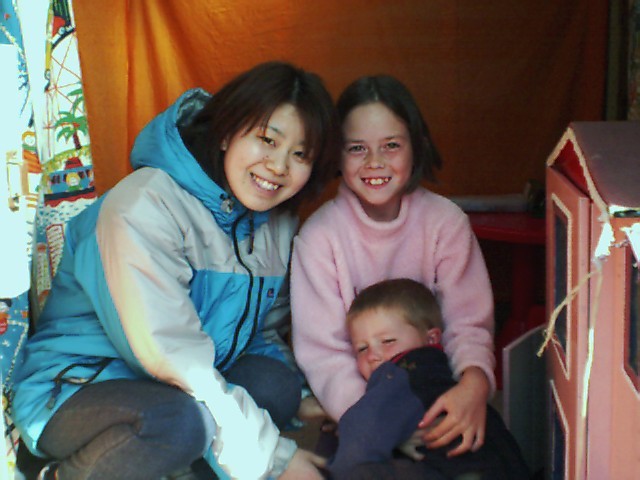 ---
We are so thrilled to have the opportunity of having The Japanese intern teacher, Mamiko Yoshida, stay at our home and cant wait to meet her!

---
April 20th 2002
Mamiko arrived at our house about 8.30pm. Roxanne had just gone to bed but was making a big effort to stay awake and when we told her a car was pulling into the drive she was out of bed like a flash! Callum and Andrew were both asleep so they missed the excitement!
Denis Horne had brought her from Melbourne where she had spent several days with 6 other japanese intern teachers on an orientation program. As Mamiko said ,"We had to study, so we didnt get much time to look around!"
Roxanne gave Mamiko a picture she had drawn for her as a welcome gift and showed her some photos of Timboon school (and a few baby photos etc too!)
We were all delighted to have Mamiko with us and impressed by her gentle friendly personality, we are looking forward to showing her around the farm and surrounding district.
---
April 21st 2002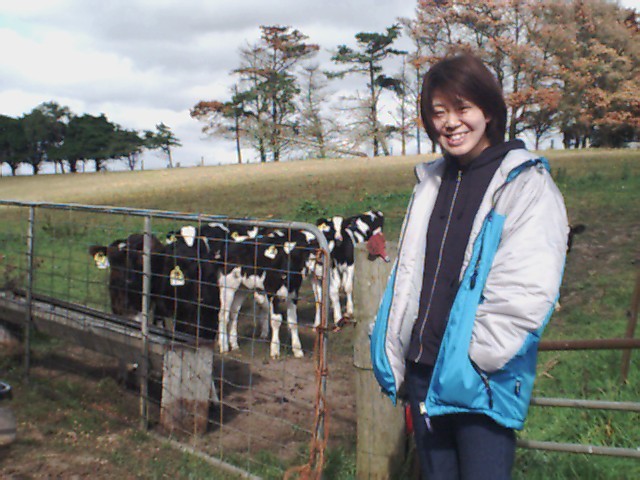 I took Mamiko for a ride around the farm on the 4 wheeel bike. Kenny needed some help moving the heifers and some cows so she had a more exciting ride than she expected!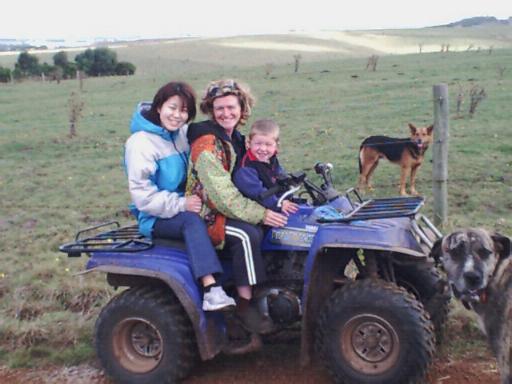 We had to chase some cows out of a paddock and move another group to a new paddock.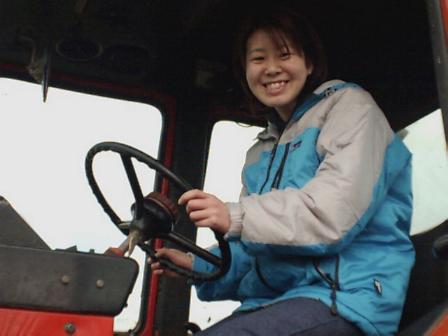 Not to mention some bumps and racing to beat the tractor!

When we got back home Roxanne showed her the 'cubby'.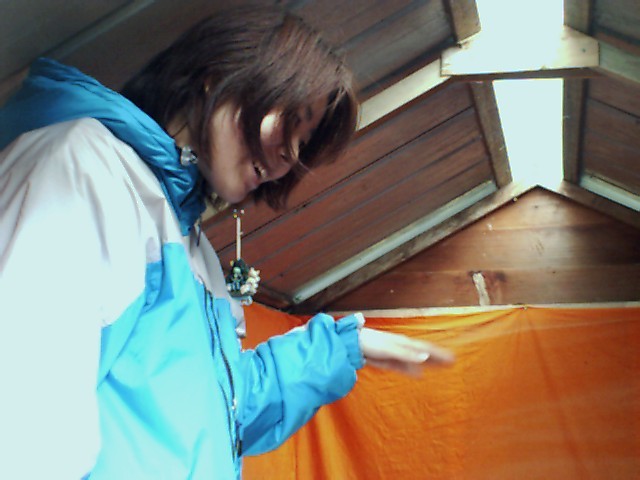 Tonight the kids wanted to show Mamiko the dairy. Im not sure what she thought of the noisy smelly process ;-).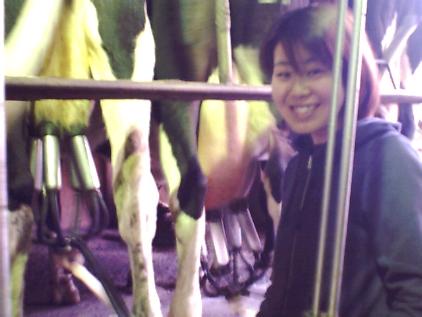 Roxanne, Callum and Andrew are very keen to show her everything and excitedly pointed out things of interest - including the pig.
Mamiko has been teaching us some Japanese so we know the pig is 'Butah.' Mamiko gave us some lovely gifts tonight, souveniers from Japan - gorgeous placemats which I have put on the wall, there is no way im letting the boys get hold of them! And a cute little incense burner pig - Co butah (little pig!) and some floating leaf shaped candles. We are very proud and delighted with these lovely things.

---
Monday 22nd April 2002
First day at Timboon school. Roxanne and Mamiko went off alright on the bus so we are looking forward to hearing how the day went when they come home this afternoon!
Wednesday 24th April
Mamiko seems to be enjoying her time at the school so far and has been into several classes and the children have asked her questions about Japan. She has also been to Warrnambool with the school and visited the beach! :-)
---
Thursday 25th April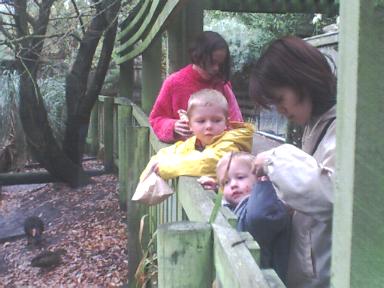 As today was a holiday, took the opportunity to take Mamiko to the local wildlife park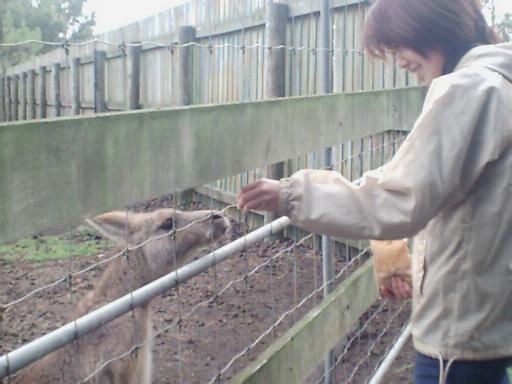 and afterwards to see the 12 Apostles and Loch Ard Gorge. Callum and Andrew were playing up a bit by then so we gave up and went home for some food!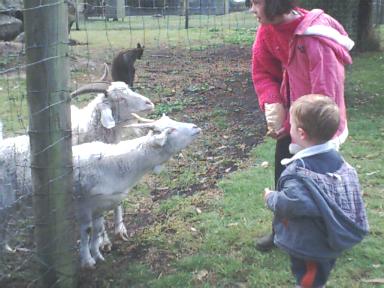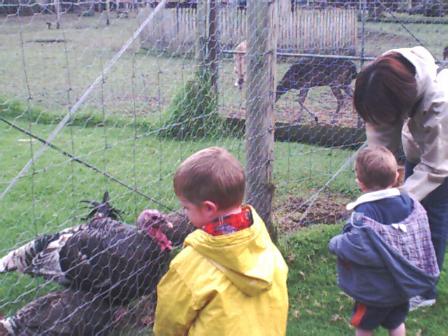 Mamiko patted a Kangaroo which had a very large joey which amazed us by wriggling back into its mums pouch - what a stretch!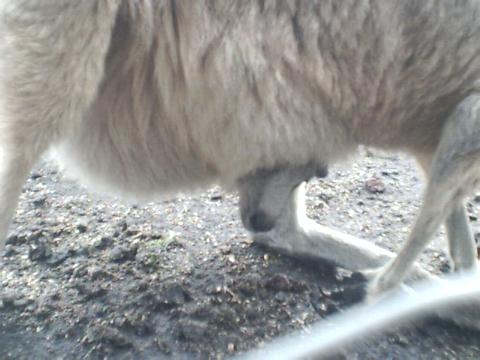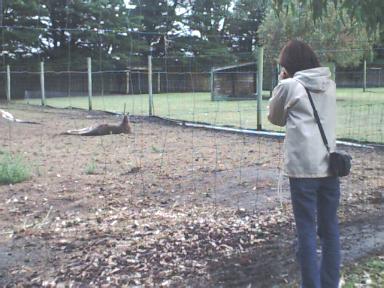 and I dared to feed an Emu (for the first time!)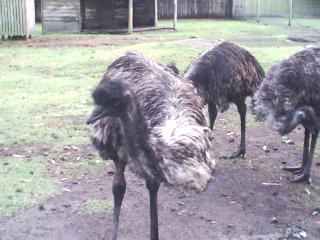 ---
Saturday April 27th 2002

Roxanne had a riding lesson in warrnambool this morning so Mamiko had a chance to jump up on a horse!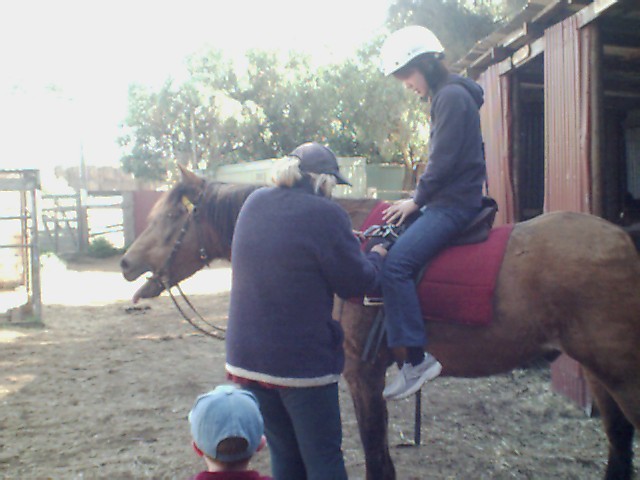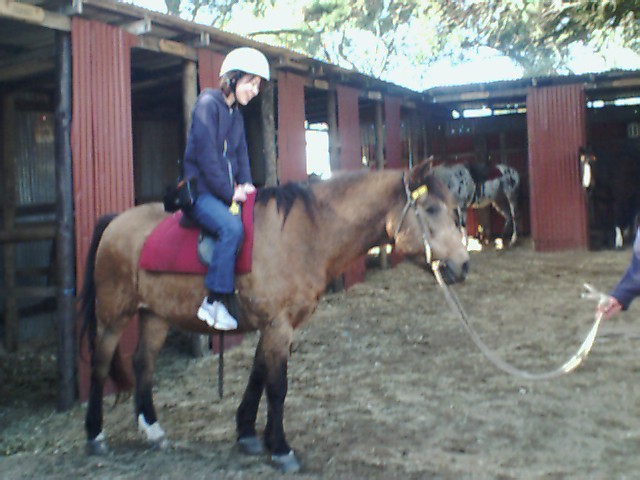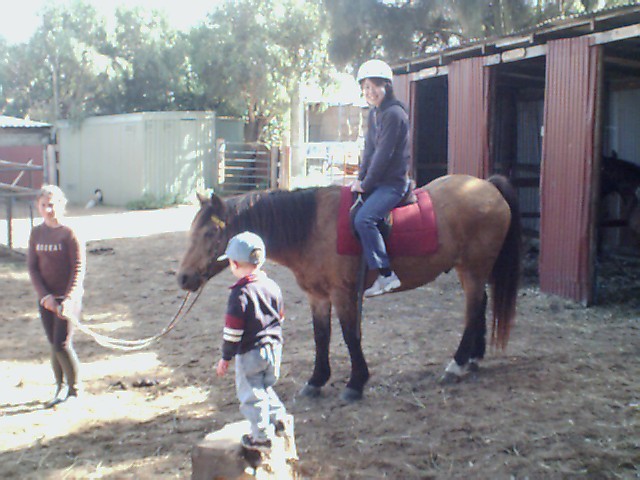 Afterwards we had lunch at Mc Donalds and went home via the coast. The boys were asleep when we passed "Bay of Islands" so Roxanne and Mamiko went to have a look in peace! :-)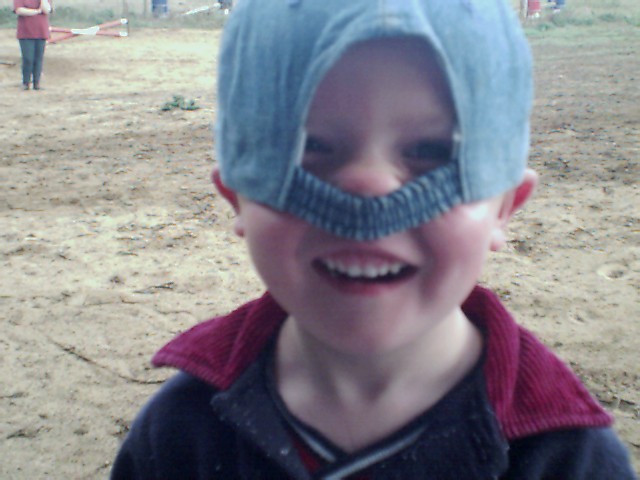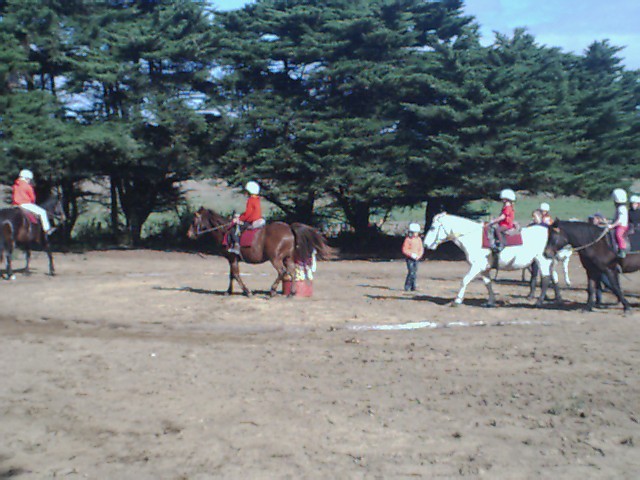 ---
May 2002

Had a lot of trouble downloading pictures for a while, so my plan to regularly update hasnt happened. So here are a few pictures of Mamiko with the kids. She has been a part of our family this month, playing with the children and bringing a little bit of Japan into our home...
We have tasted Japanese tea, made beautiful origami, and the kids were delighted to find they could have a picture of picachu on their sandwiches!
We were also thrilled to receive a beautiful flower print cloth and a postcard from Mamiko's mother!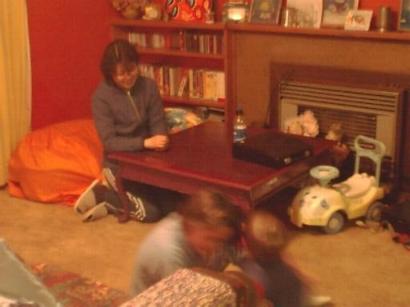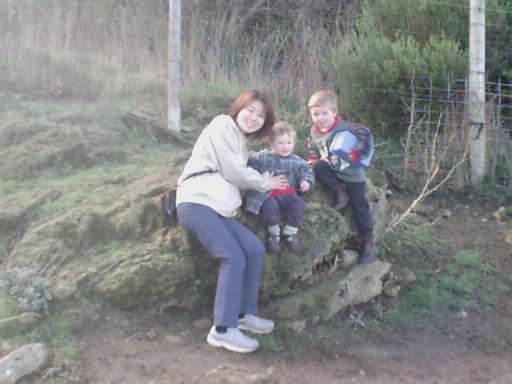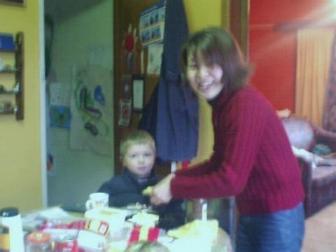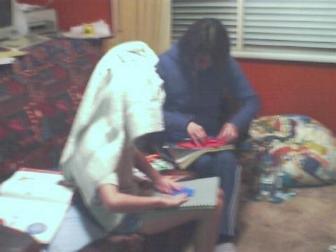 ---
June 2002
The whales have returned to Warrnambool! We took Mamiko to Logansd beach to see them and were lucky enough to spot one in close to the shore...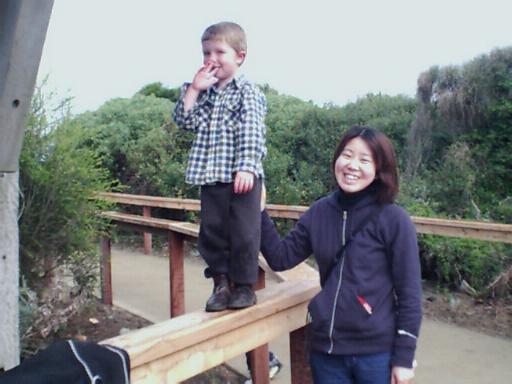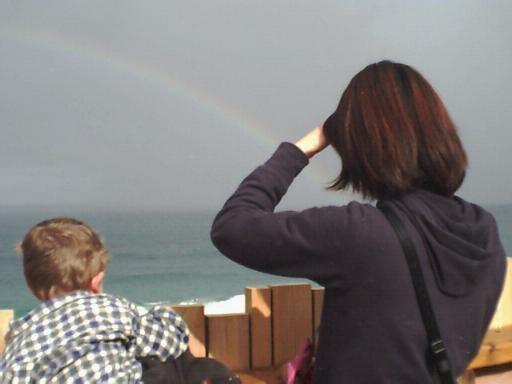 Mamiko will be moving on to her next host family soon and we shall miss her very much. We are very lucky to have had her spend time with us and hope to see her often in the future
Love from The Alexander Family
---