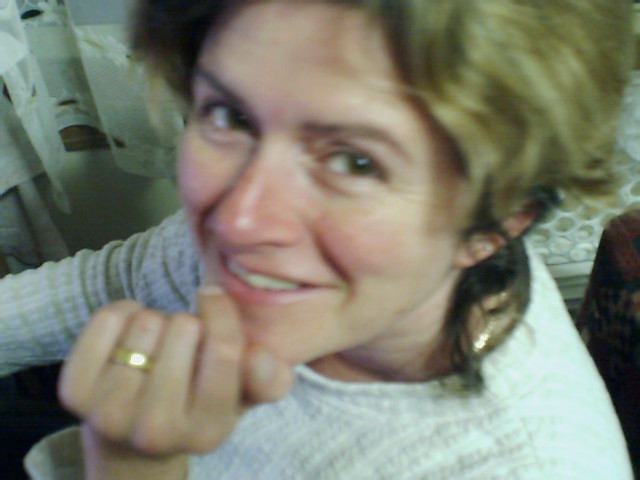 ---
Hi everyone!
If I get really motivated I might update this page regularly ( yeah sure!) and post pics of the kids and news about us *wink*
Then again it might just stay exactly like this forever and clog up a bit of the World Wide Web! *smirk*
Kenny took this pic of me this week (first week Nov 2001)and as i happened to like it - i thought id put it here so my 'online buddies' could see me and say hi :-D
Email Me!