Callums First day at Kinder
February 22nd 2002


The following three photos were taken just before we went out to the car to drive to kinder. Andrew is cross because he wanted to have the camera. Callum is just bubbling with excitement!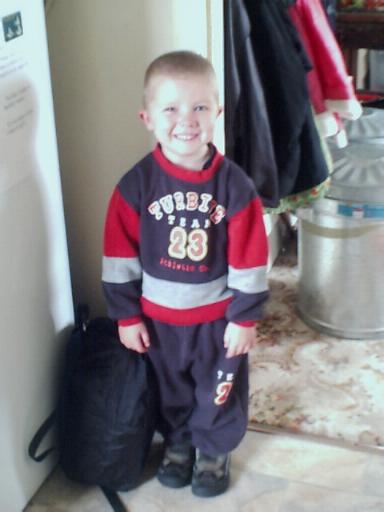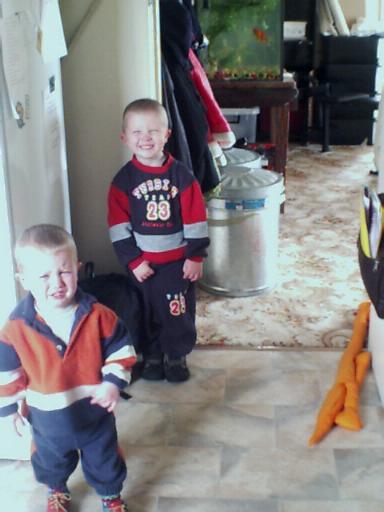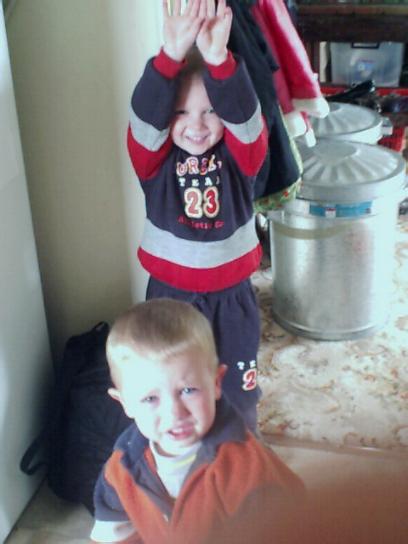 ---
When we got to kinder Callum's kinder teacher showed him where to hang his bag, towel and jacket which he was delighted to do because there was a red card with his name on it beside his hook!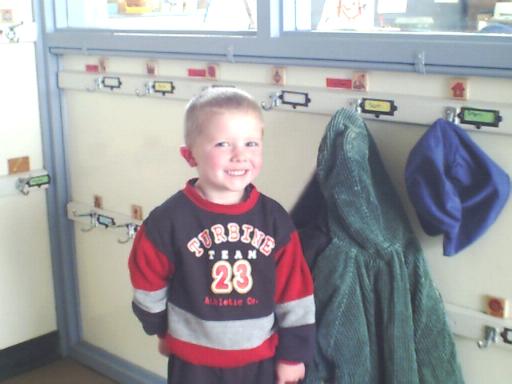 Although Callum was allowed to go into the kinder before the other kids arrived and have a look around - he insisted on going out to the sandpit, where he and Andrew thoroughly enjoyed themselves!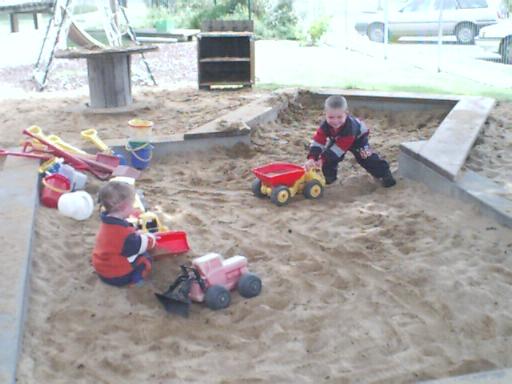 When the session began it also started to rain so we rushed inside. Callum very confidently announced he was going to make me something and went straight to a table and started to draw. Andrew happily copied him.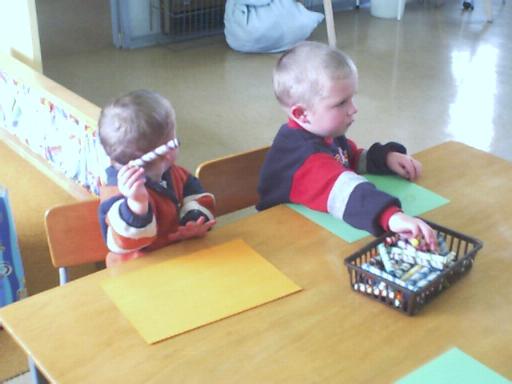 After drawing the boys went to the playdough table and had fun there. Callum had met, by chance, another kinder kid when we were down the beach this week.He glanced up and spotted this child. He commented that "Looks like Darcy is here already". Then he noticed that DArcy was playing with a trainset. He raced off to join in,( a few minutes later Andrew followed :-).Here is Callum with his first kinder friend, Darcy.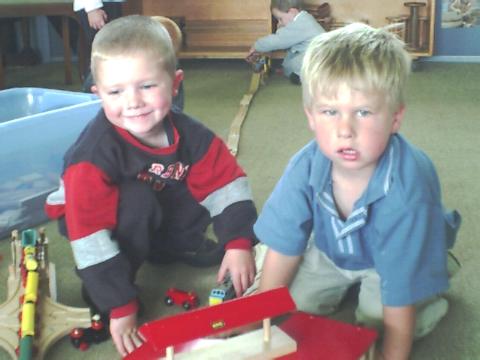 We left after 15 or 20 minutes as Callum was relaxed and happy and engrossed in his play. I took him to the toilet first and checked he was comfortable for me to go (he was!)
When we came back the children were playing outside so Andrew and I sat and watched for a while until they had to line up to go inside. Callum was having a wonderful time - kicking a ball to his teacher and to other kids, playing in the sandpit and driving trucks over to the tap to fill with water!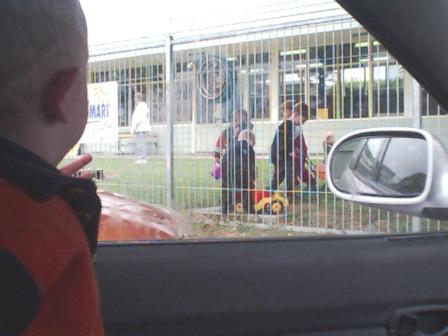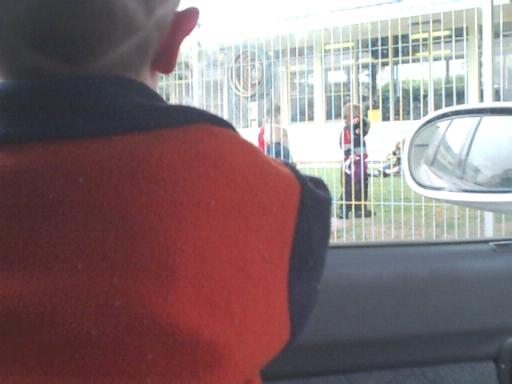 Roxanne arrived from School (just across the road) and she sat on the mat with him to listen to the story - then we went in to collect him and his artwork. I think the happy face says it all!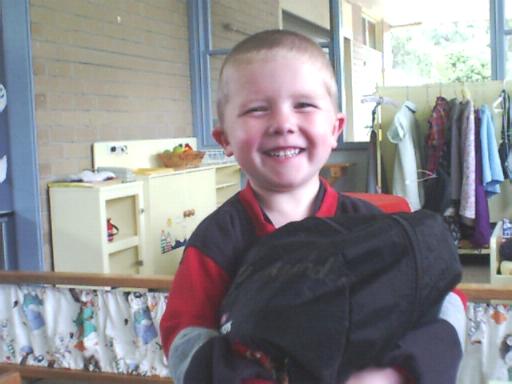 Ready to go home!