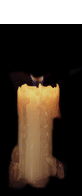 May the light of love guide you home...
October 11th 2000

It tears my heart to hear of lost children - i imagine the child cold,tired ,hungry and frightened...i agonise with the thought of the tortured frantic family..When i heard the following story about Tristan I was moved to make this webpage...
Please come home little boy lost...
The following was written by concerned loving people....
---
A little 4 year old boy is missing in Roseboro, North Carolina.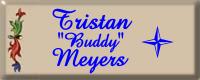 wandered away from his aunt's house this past Sunday along with his two dogs and hasn't been seen since.
Tristan had been known to wander away at times, but had always been retrieved. It's been 4 days now and police decided yesterday to scale back the search until one of Tristan's dogs appeared out of the woods.
Approximately 1,000 people have showed up to help search for the little boy, whose chances of survival are rapidly diminishing due to the near freezing nightly temperatures.
Please lend your energies, your prayers, your thoughts to this poor little boy and his family.
Thank you.

This morning, I heard that they were thinking of calling off the search. I think that's premature since one of the dogs bounded out of the woods just the other day.
Things don't look too good right now. :( I feel so bad for this family. I'm not sure why this case means so much to me.
I'm close to Roseboro, but when they showed the pictures of that sweet little boy, it just broke my heart. I can't imagine what they are all going through right now.

Please add your thoughts and prayers in the guestbook

Sign My Guestbook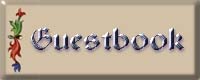 View My Guestbook
---
Miscarriage support Site in memory of my 'Sweetpea'



GRAPHICS BY
Fantasyland Graphics