width="80"
On this page are proudly displayed the Awards Eastwing has received.
I am very grateful for and touched by these kind gestures and invite everyone to visit the sites to which they are linked.:-)

Thanks again to everyone who has been kind enough to offer these beautiful awards

---
Awards
Thanks Lorraine for the following two awards. (Lorraine runs the AngelsAbove email group listed on the email groups page and a lovely site intended for anyone in the military who has ever lost a child -including through miscarriage)Visit by clicking on an award :-)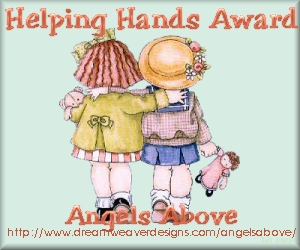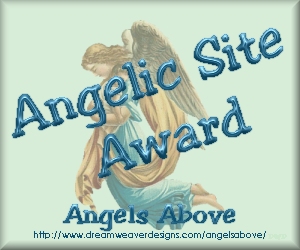 ---
Thanks Kim for the next lovely award. Kim is a tireless dynamic lady working to help others through loss.She has many email groups and websites and more can be found about her on the support groups page under 'baby angels in heaven' and 'infant loss.' Visit one of her sites by clicking the award :-)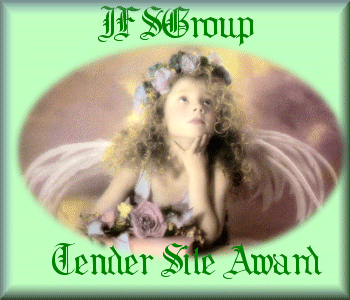 ---
Thank you to Theresa from 'Still Grieving' (see the support groups)for sending me the following two. Not only does Theresa do an awesome job on the super supportive and friendly email group ..she also produces stunning graphics. Visit 'Still grieving' and Theresas own angel 'Grace' by clicking the awards.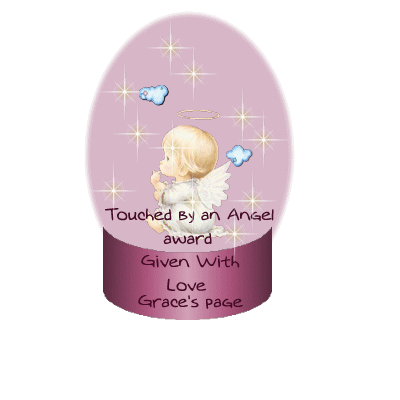 ---
Thanks Brooke for this beautiful award - please click on the award to visit Brookes daughter Savannahs lovely memorial site.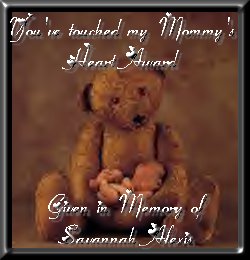 ---
Im very grateful to Lori for the following lovely award. Please visit the wonderful site she has created in memorial for her gorgeous little boy Brice...and you can have your angel remembered there too.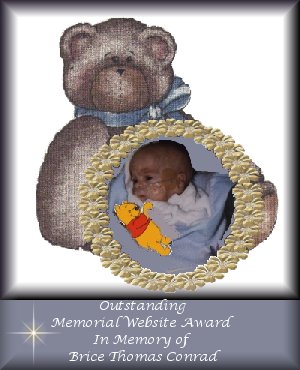 ---
Thank you Jessica for this gorgeous award.. I hope you will take the time to visit the lovely site she has created for her precious son Caleb who was lost due to Anencephaly.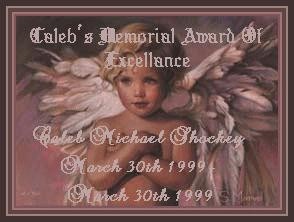 ---
A Big Thank you To Fiona for the following beautiful award. Fiona has a lovely site in memory of her two babies. She will make a gorgeous memorial for your baby and You can join her online support group.